SOLAR PROTECTION
The GreenTek Rolling Shutter works to keep your home at a desired temperature using less energy. The outside insulation layer is made of a high-impact polymer (the same material used in Impact Windows) while the inside layer is composed of structural, high-strength aluminum creating a thermally broken structure to insulate and prevent the transfer of heat.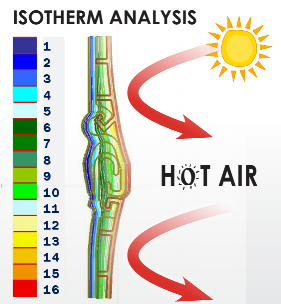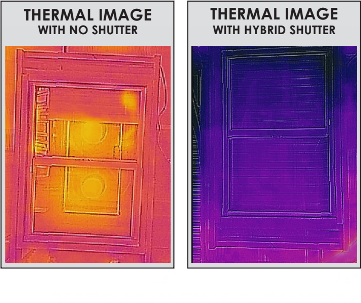 HURRICANE PROTECTION
Enjoy total peace of mind with these one-of-a-kind rolling shutters. The high-impact polymer* cushions the impact during a storm. The structural aluminum adds the extra strength to achieve the highest hurricane rating allowable.
The new dual plane end-retention system* has 72% more surface area grab. Due to the nesting ability of the end-retention clips, the shutter box is one of the smallest on the market.
*Patented/Patent-Pending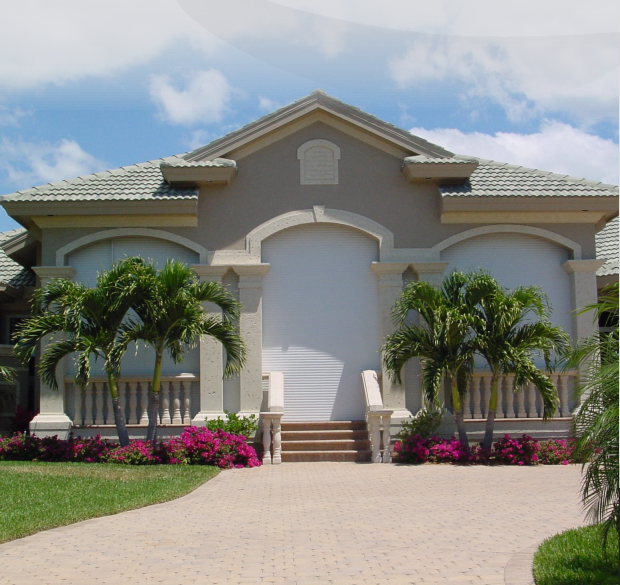 INTRUDER PROTECTION
GreenTek Rolling Shutters double as security and storm protection. They are held together by a combination of sidelocks* that attach to the shutter curtain. The new high-security rails*and snap covers have no outside access for removal when the shutter is in the down position, preventing an intruder from completely removing the shutter to enter your home undetected.
Automatic locking system is specifically designed to click in to place when the shutter is down. Installed on the upper-most profile and to the shutter roll tube, this type of locking mechanism prevents burglars from manually forcing open the shutter.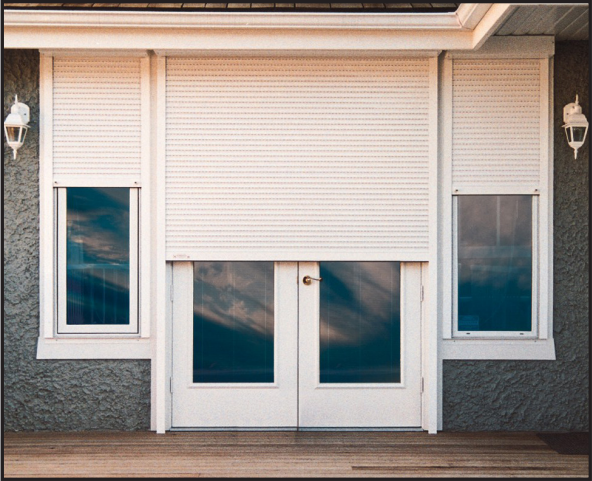 HYBRID SLATS
Hurricane rated hybrid slats work together to protect your home from hurricanes and keep your home cooler all year.
The slats are made from two materials. The aluminum increases strength while the PVC profile prevents outdoor weather from changing the temperature in your home.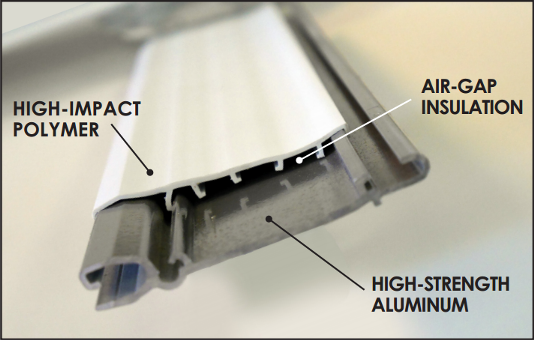 ADDITIONAL SHUTTER BENEFITS – Everyday benefits you may not have considered…
Home Automation
Our roller shutter are wireless and compatible with most Home Automation Systems. They will work with most Smart home systems allowing you to control all the shutters via your iPhone or Android Smart phone.

Noise Reduction
The patented dual-slat design reduces the amount of noise entering your home or office. The decibel level is reduced by up to 75% and the perceived noise reduction is up to 95%.

Instant Shade
Shutters can be lowered and stopped in any position keeping your home, porch or lanai much cooler by allowing for any degree of shading.
UV Protection
Protect interior furnishings from fading and damage caused by harmful UV rays.
Housekeeping
Use your rolling shutters to keep your home clean during rain storms, while landscaping or any time high winds are blowing dirt and debris.

Insurance Savings
Increase your insurance savings by adding shutters that only protect against hurricanes, but also keep out intruders.

Our rolling shutter systems provide the ultimate in storm and security protection for your home or business. You can choose from a spring-loaded manual shutter to a full-service electric rolling shutter with remote. Rolling shutters offer an elegant design solution with minimal visual impact. Our rolling shutters are constructed of the finest grade of aluminum for maximum impact resistance and durability.
Hurricane Safe Products is your exclusive QMI rolling shutter dealer. QMI brand shutters are featured on many national business storefronts in your neighborhood because they are the highest quality shutter on the market today. QMI rolling shutters are designed to fit in the smallest housing box in the industry, as small as 6 inches! This allows for a more subtle look and a better fit. They also offer curved, beveled or square housings to blend in with your home's architecture.
Rolling Shutter Features:
Every shutter is custom designed and engineered to protect each specific opening of your home or business from storm damage.
Protects furniture and artwork from excessive exposure to the sun
Increases privacy and noise reduction
Provides excellent security
Spring-Loaded manual or motorized with manual over-ride
Minimal visual impact to your home
When you are seeking the ultimate home or business protection solution, Roll Down Shutters are the choice for the discriminating buyer.
Contact Us Today for a FREE Hurricane Shutter Quote!